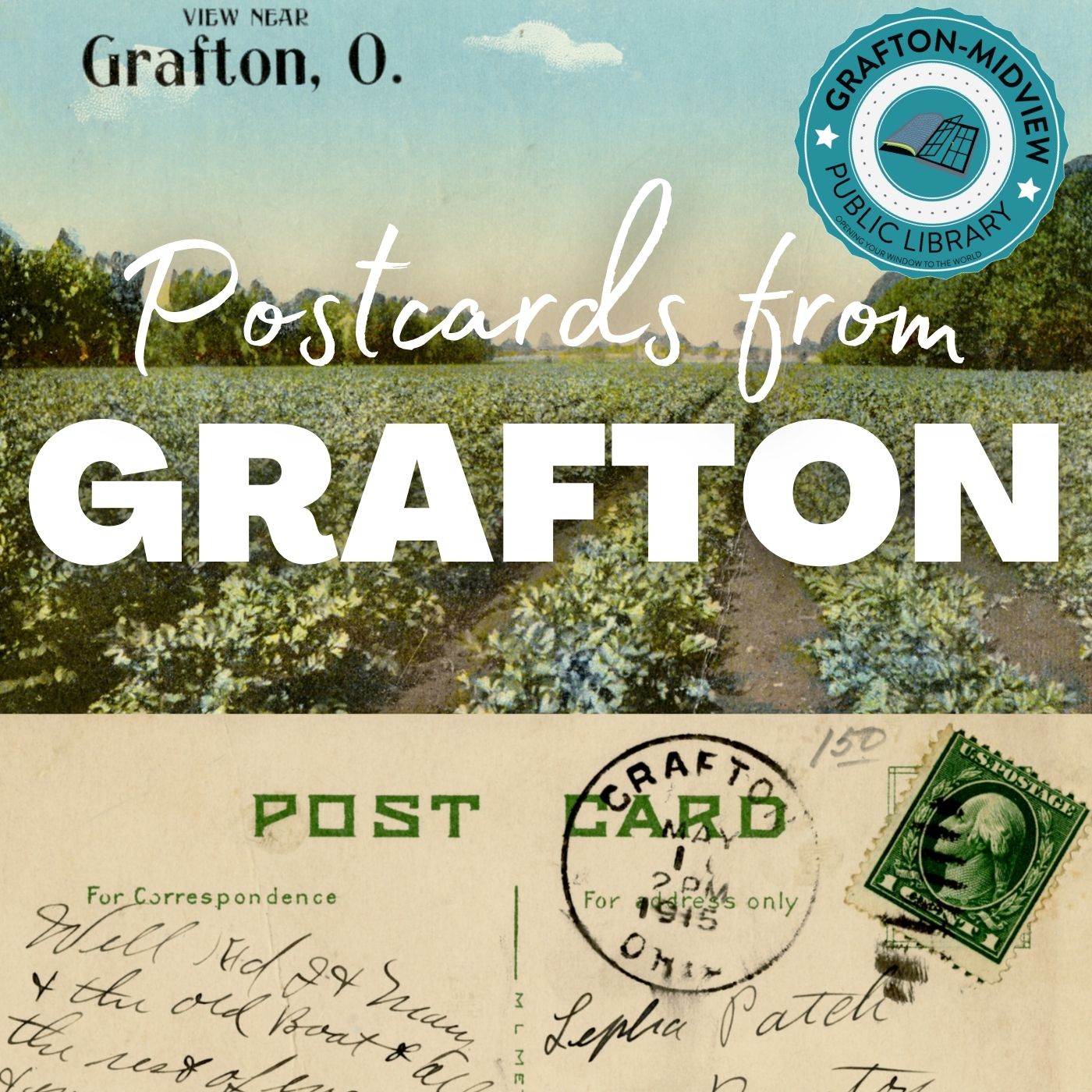 If you've ever visited the Grafton area, you've probably noticed a soybean field or two, farmhouses, the train tracks, or maybe even the library. Do you know the stories behind these places and the people who call this area home? This is Postcards from Grafton. We're two librarians and historians from the Grafton-Midview Public Library exploring the most fascinating people and places in our community and everything in between. Our history matters. Our community matters. Enjoy the stories. This podcast is made possible by the Grafton Village History Association. For more local history resources, including photographs, oral histories, newspaper articles, and more, visit gmplibrary.org/localhistory.
Episodes
Monday Jun 07, 2021
Monday Jun 07, 2021
Artist studios. Concerts. Community theater. Historical exhibits. Monarch butterfly garden. Community garden. The vision that Carlee Mahajan has for the Old Grafton School on Elm Street is ambitious and creative to say the least. We chat with Mahajan about the history of the school building, how she acquired the property, the work that has been completed, and the work that remains to make the space a true community hub for artists and events. To learn more about the Old Grafton School, including construction updates and events, please visit: https://www.facebook.com/oldgraftonschool/ 
In 1934, the Grafton School Board began investigating the possibility of constructing a gymnasium as a Civil Works Administration project; Grafton had a championship-winning boys basketball team, but the elementary school on Chestnut Street was too small of a space for practice. In 1935, the vision evolved from a basketball practice space to an entire new school building with a price tag of $125,000. Voters approved a $70,000 bond issue for the new school and the Public Works Administration covered the rest. Construction quickly began at the intersection of Elm and Mechanic Streets, and the building's first elementary students began their schoolyear in 1936. In addition to an auditorium-gymnasium that could seat 500, the school building included a large cafeteria and kitchen, locker rooms, a chemistry and physics laboratory, art and music rooms, and a room equipped with sewing machines, kitchenettes, and a stage for home economics and public speaking. The Elm Street Elementary School officially closed in May 2005 when three new elementary schools were built in the community.