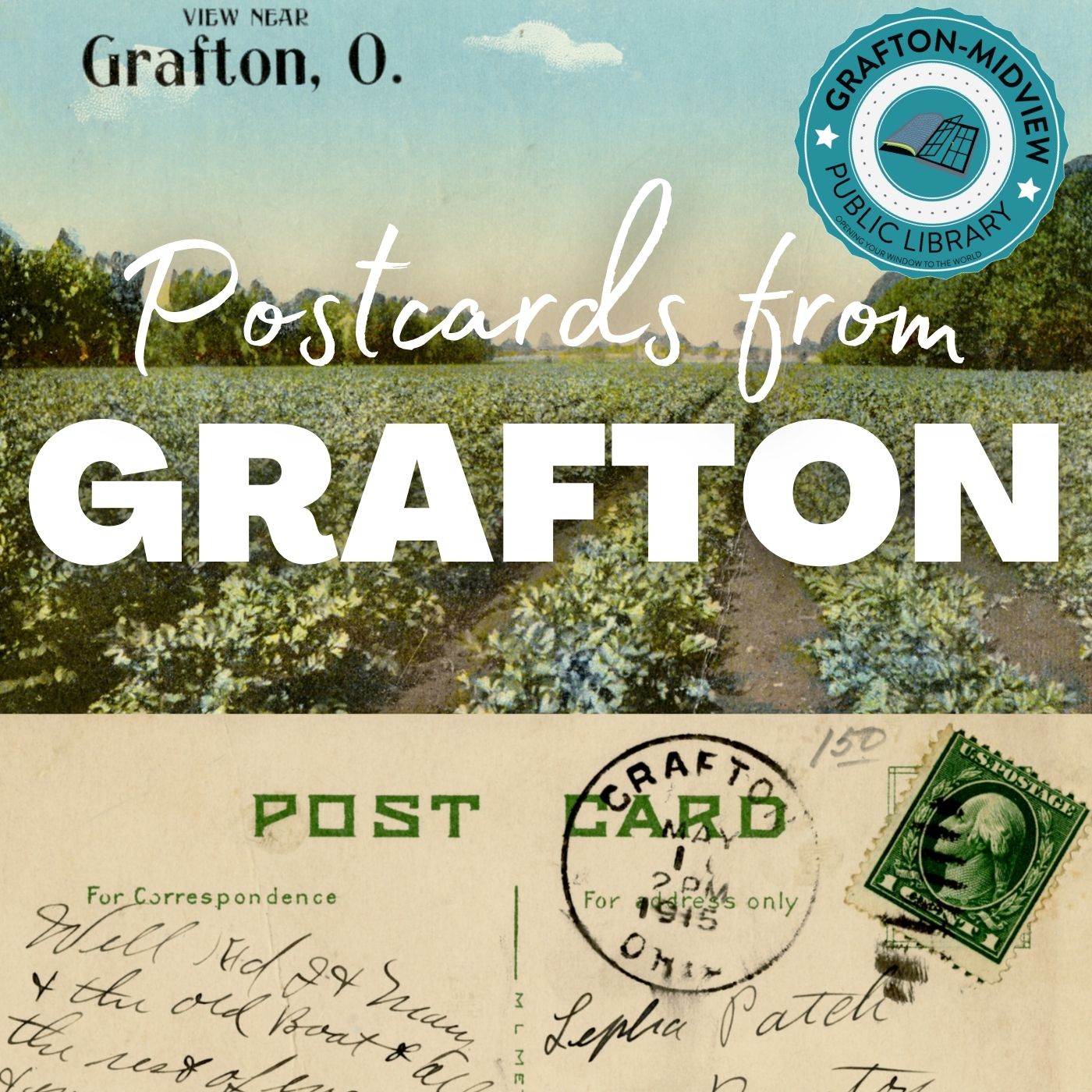 If you've ever visited the Grafton area, you've probably noticed a soybean field or two, farmhouses, the train tracks, or maybe even the library. Do you know the stories behind these places and the people who call this area home? This is Postcards from Grafton. We're two librarians and historians from the Grafton-Midview Public Library exploring the most fascinating people and places in our community and everything in between. Our history matters. Our community matters. Enjoy the stories. This podcast is made possible by the Grafton Village History Association. For more local history resources, including photographs, oral histories, newspaper articles, and more, visit gmplibrary.org/localhistory.
Episodes
Tuesday Sep 06, 2022
Tuesday Sep 06, 2022
Carlisle Township was the home of the Lorain County Infirmary.  In this episode we are speaking with Jared Smith, author the book "Just a Place to Stay Out of the Rain: A History of the Lorain County Infirmary 1868-1976."  Jared is a lifelong Carlisle Township resident and historian.  He has researched the old Lorain County Infirmary extensively in order to publish his book and found a myriad of fascinating bits of information about the facility.  It was one of the few places in the county that provided assistance to the homeless and poor for decades, long before modern institutions and systems of support.  Listen in to learn about a part of the history of Carlisle and the county that you may never have encountered before.