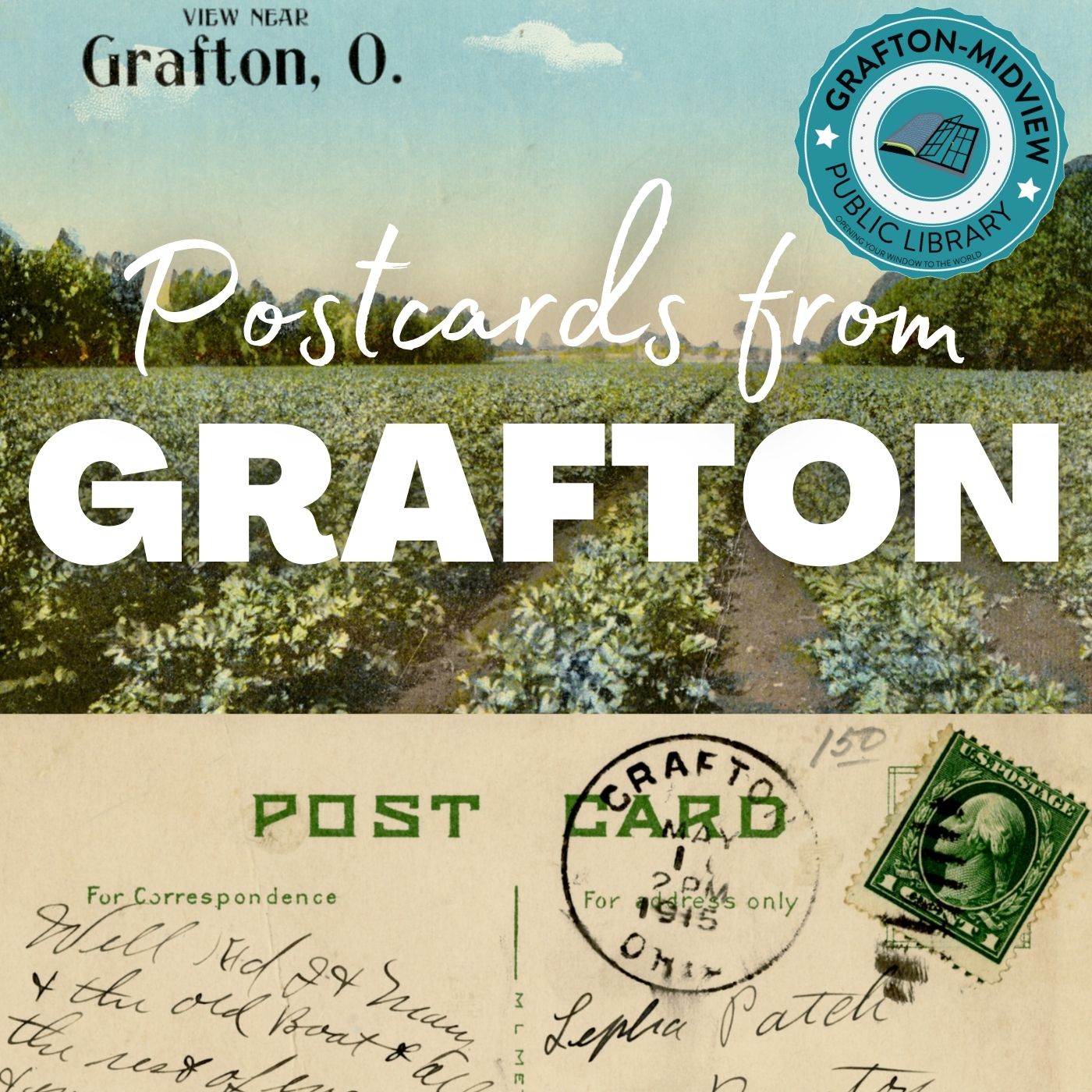 If you've ever visited the Grafton area, you've probably noticed a soybean field or two, farmhouses, the train tracks, or maybe even the library. Do you know the stories behind these places and the people who call this area home? This is Postcards from Grafton. We're two librarians and historians from the Grafton-Midview Public Library exploring the most fascinating people and places in our community and everything in between. Our history matters. Our community matters. Enjoy the stories. This podcast is made possible by the Grafton Village History Association. For more local history resources, including photographs, oral histories, newspaper articles, and more, visit gmplibrary.org/localhistory.
Episodes
Monday Aug 02, 2021
Monday Aug 02, 2021
Cohosts Fred and Kari holding one of the Ancestry DNA Test Kits you can win by listening to the Genealogy Gems episode and emailing the code word to postcardsfromgrafton@gmail.com.
What would prompt six librarians to discuss salvia bubbles, murder, Native American princesses, and faraway travels? Genealogy of course! Four more GMPL staffers agreed to chat with us about what may be lurking in their family trees and take Ancestry DNA tests: Miranda Emery, Kim Null, Nancy Caithaml, and Ben Cottom. Do their results confirm their family stories, or bust their family folklore? What do they plan to do after learning their results?
Just like our first genealogy episode, you have the chance to win an Ancestry DNA test kit! Listen to the code word given by Maggie during this episode and email it to postcardsfromgrafton@gmail.com by October 30, 2021. Two lucky people will be randomly selected to win. By testing a saliva sample, Ancestry DNA looks at the entire genome of a person, about 700,000 markers, to provide a genetic ethnicity profile. Ancestry DNA maps your ethnicity going back multiple generations so you can see what region your ancestors are from or how likely you are to have a certain heritage, and it helps identify relationships with potentially unknown relatives by matching your DNA with the other 18 million members of Ancestry.