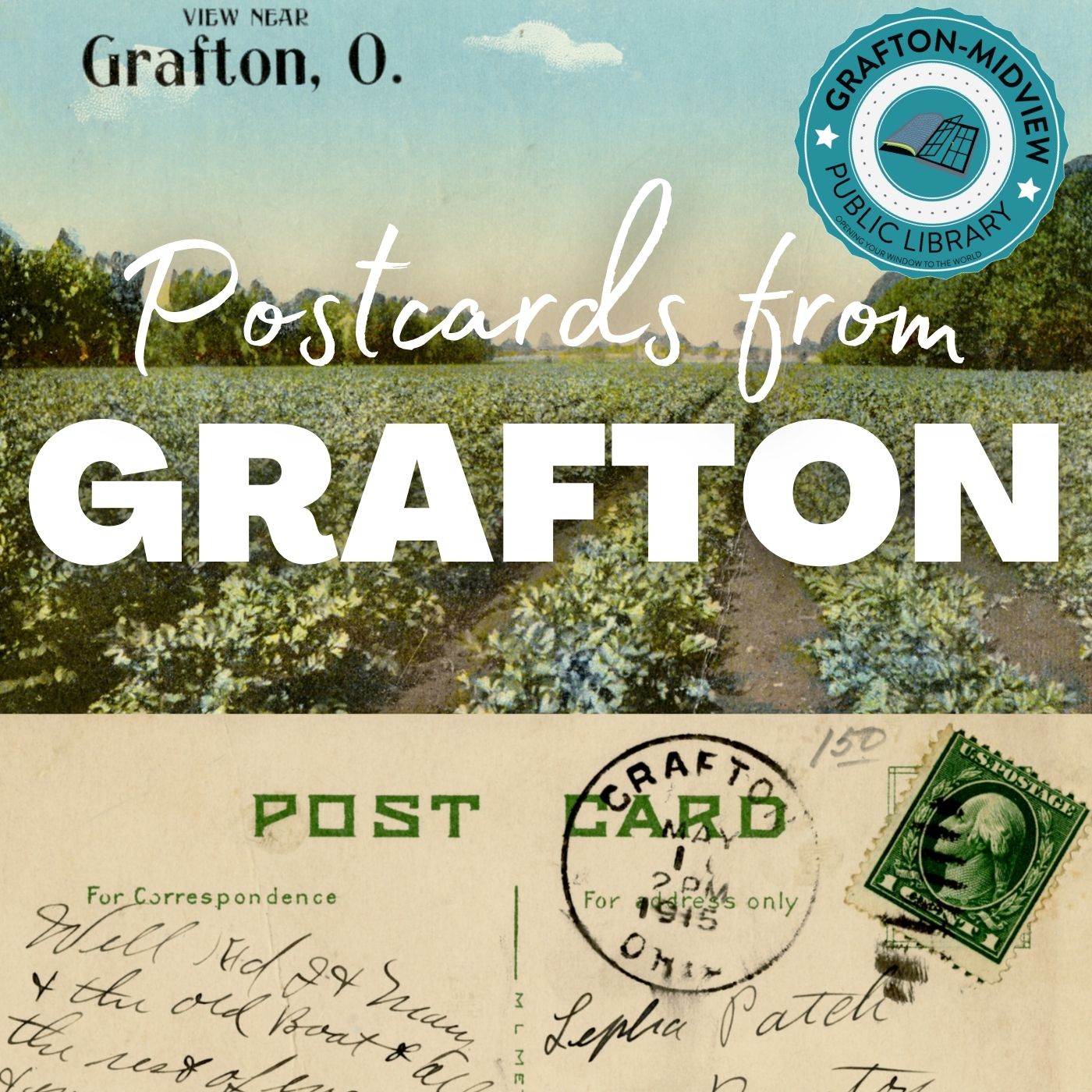 If you've ever visited the Grafton area, you've probably noticed a soybean field or two, farmhouses, the train tracks, or maybe even the library. Do you know the stories behind these places and the people who call this area home? This is Postcards from Grafton. We're two librarians and historians from the Grafton-Midview Public Library exploring the most fascinating people and places in our community and everything in between. Our history matters. Our community matters. Enjoy the stories. This podcast is made possible by the Grafton Village History Association. For more local history resources, including photographs, oral histories, newspaper articles, and more, visit gmplibrary.org/localhistory.
Episodes
Thursday Oct 06, 2022
Thursday Oct 06, 2022
In this bonus episode we are lucky to have a guest reader, Joyce Newman from the Carlisle Township Bicentennial Committee, on the show to read from Phebe Farr's autobiography.  Phebe was a child of 6 when her family settled in what became Carlisle Township in February of 1818.  This reading is an account of her earlier years in the township which was published around 1894 for publication in the local newspaper.  Phebe was the daughter of Henry and Eliza Halford of Ovid, New York and married Lowell Farr in 1832.  They had 10 children, 9 of which survived childhood and most had children of their own.  Phebe died on January 29, 1901 and is buried at South Murray Ridge Cemetery in Elyria, OH. (https://www.findagrave.com/memorial/66907558/phebe-loretta-farr).