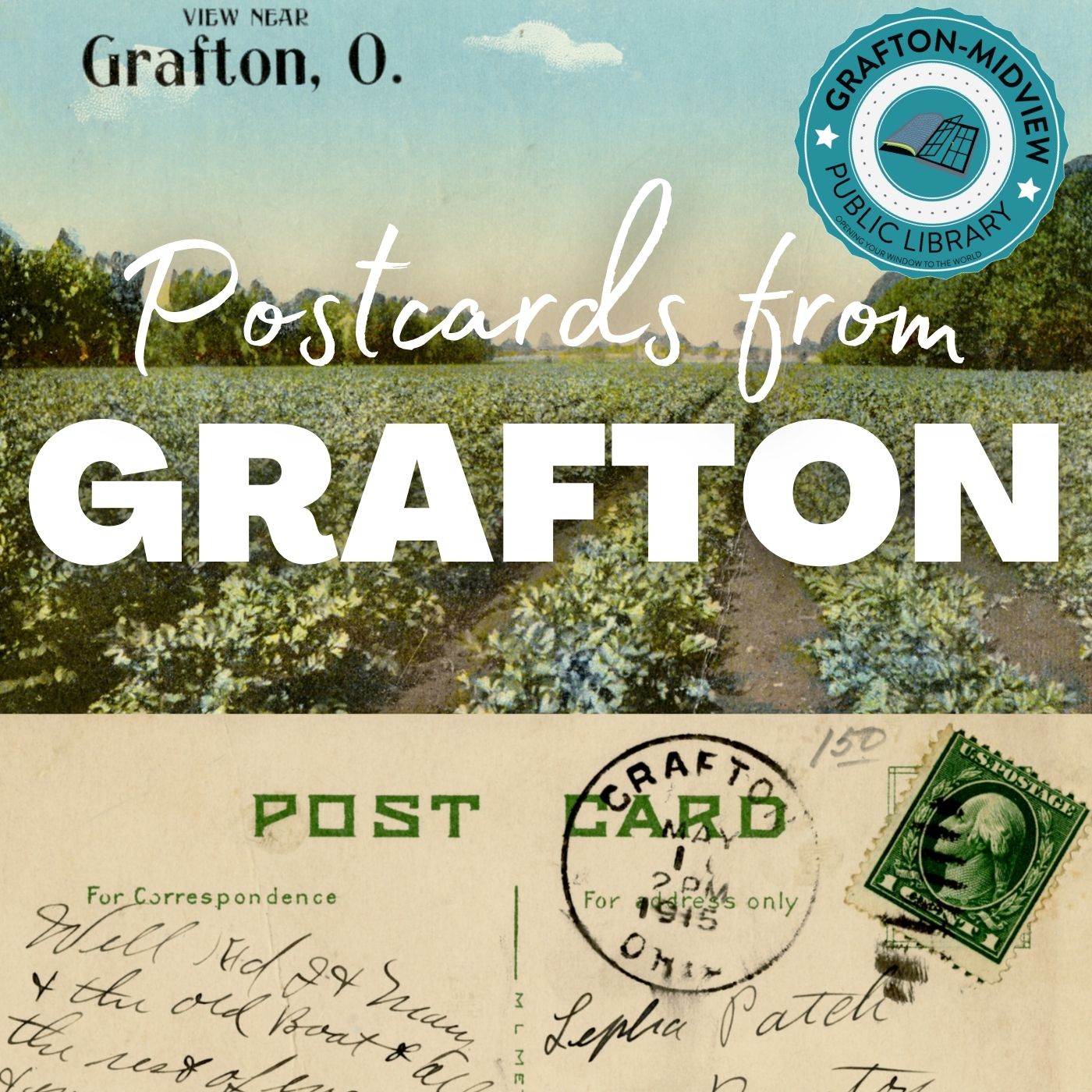 If you've ever visited the Grafton area, you've probably noticed a soybean field or two, farmhouses, the train tracks, or maybe even the library. Do you know the stories behind these places and the people who call this area home? This is Postcards from Grafton. We're two librarians and historians from the Grafton-Midview Public Library exploring the most fascinating people and places in our community and everything in between. Our history matters. Our community matters. Enjoy the stories. This podcast is made possible by the Grafton Village History Association. For more local history resources, including photographs, oral histories, newspaper articles, and more, visit gmplibrary.org/localhistory.
Episodes
Thursday Sep 15, 2022
Thursday Sep 15, 2022
The quarrying industry boomed in the late 19th century in the area and Carlisle Township has it's share of them.  In this episode we are speaking with Chris Smith, one of the authors of the book "The Lost Quarry Industry of Indian Hollow and Willow Park - Grafton, Ohio."  This industry created hundreds of jobs and also helped drive the expansion of the railroads in the county as well.  Chris shares his expertise on the subject and gives us all details about how the quarries rose and fell, how they operated, and what remains that you can still see today.
Quarry Workers c1890 - Image courtesy of the Grafton Village Historical Association.